Basic Guide For Glowing And Healthy Skin for Normal and Dry Skin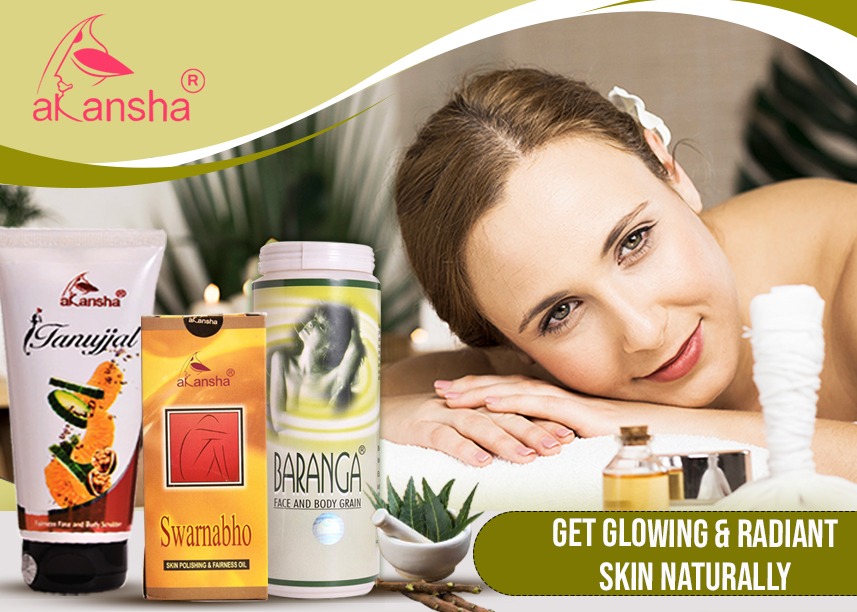 Taking care of your skin should not be only a one-time process. We suggest you carry out a regular healthy skincare routine using Ayurvedic products online.
Following a proper skin and hair care routine religiously will help you enhance your beauty and keep you away from normal skin problems. Online Ayurvedic products can boost your overall wellness while giving you the much-needed glow. The mantra to healthy skin is leading a well-balanced life and using products that have natural ingredients.
Every skin type is different. A person having dry or rough skin should always indulge in the practice of moisturizing regularly. This helps in smoothening the skin and also prevents wrinkles very easily. As it has fewer fat deposits and thus needs more products that nourish the skin both internally and externally. While on the other side, people with oily skin need to choose products that help in controlling oil secretion. Herbal care products online are the best examples of products that work wonders for your skin without the use of any chemicals.
Here Are Some Products From Akansha Herbal That You Can Use
Tanujjal: It is a fairness face and body scrubber suitable for Normal and Dry skin. You can apply this directly to your face & body. Massage the required amount of the product in circular motions. Continue the process for 3-5 minutes. It will help you get rid of dead skin cells, remove blackheads around the nose, and help to get rid of tanning from the sun or after visiting beaches. Also if you have been bitten by any insects, you have acne marks, or freckles, this product will remove such spots. Thus, you get smooth, glamorous, and radiant skin.
Baranga: Best suited for people with Normal and Dry skin, this is an ideal Ayurvedic product to remove blackheads, scars, acne marks. Make a soft paste of powdered material with plain water. Take a generous quantity of the paste on your palm and apply it on your full face and full body. Massage for 5 minutes and then wash with water. This will remove your fatigueness and make your face and body instantly bright and shining.
Swarnabho: This is a skin polishing and fairness oil that has many benefits. Made with the extracts of several essential herbs, this oil is like a magic potion. The best part is it does not contain any liquid paraffin and thus gives you a non-sticky feel. Regular usage during the time of taking a bath helps to make your skin soft, supple, and glowing. Prevents sunburn, rashes, dryness, discoloration, helps to remove stretch marks and burning sensation of the skin. It stops premature skin aging and wrinkling.
Grab them now to get clear, glowing, and healthy radiant skin. Stay away from regular skin problems like rashes, freckles, pigmentation, acne, and pimples. Embrace the science of Ayurveda and stay away from harmful chemicals. Purchase Ayurvedic face packs, Ayurvedic creams, moisturizers, and toners from Akansha Herbal, the best beauty brand in town.