How To Heal Cracked Heels And Dry Feet? Ayurvedic Solutions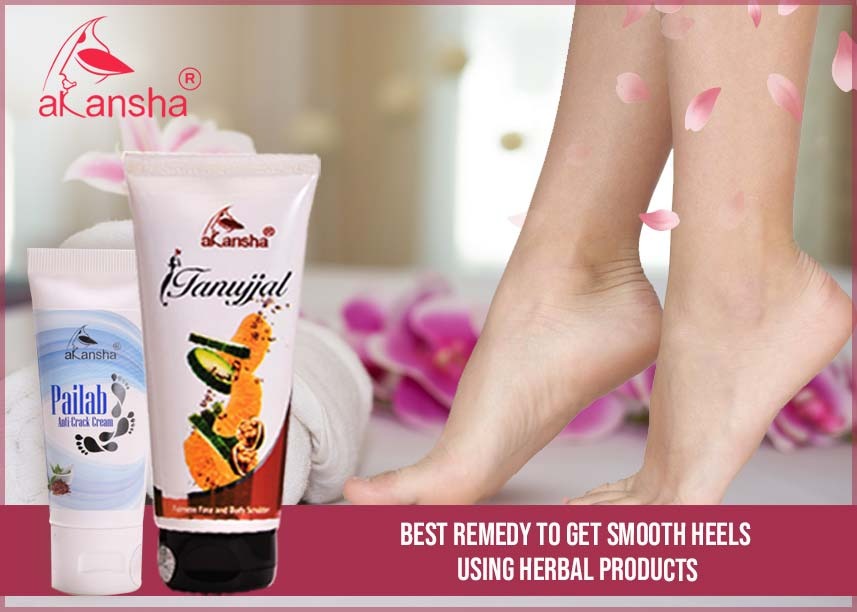 Cracked heels can seem like minor difficulties initially but later on, they can turn out to bear serious consequences. So, heel your feet with online products containing herbal extracts.
When we think of skincare, we only concentrate on our face and body but forget about the most important part which is the feet. The skin on your feet is like a protective cover that protects you from all kinds of dirt, pollution, and toxins. Once you start ignoring your feet, the skin becomes cracked which ultimately leads to pain and inflammation. Ayurvedic creams and antibacterial herb products bought online can be the best antidote to all cracked and dry heel problems. 
What Are The Common Causes Of Cracked Heels?
Dryness, skin damage, and side effects of chemically laden cosmetics are the main reasons that contribute to cracked heels. Apart from this, other causes include:
Poor hygiene
Vitamin and mineral deficiency
Obesity
Wearing open footwear
Ageing
Walking barefoot for long distances
In serious cases, heels become infected and result in swelling, redness and can be very painful. If you too are suffering from such problems, you should definitely find a solution to have smooth, perfect heels.
Effective Tips For Ultimate Foot Care-
Purchase online Ayurvedic products like toners, moisturizers, and face washes from Akansha Herbal, the best beauty brand in town. They specialize in using natural plants, herbs, and fruit extracts in their products. Thus, you can be tension-free about not applying any kind of chemicals to your skin. For footcare you can embrace the following products:
Tanujjal: This is one of the best natural body scrubbers that you will find in the market. It gently scrubs away skin impurities, blackheads, and dead skin cells. Apply it on your heels to get rid of the dead skin, and exfoliate the area thoroughly. After application, scrub and massage skin with circular motions for 3 to 5 minutes and rinse with normal water. This makes your skin look smooth, healthy, and fresh.
Pailab: It is an antibacterial and antiseptic cream, helpful for removing cracked feet, fissured feet, dry palms, and feet. Moreover, it is effective for chapped lips, or those who have black spots on the lips can use Pailab to cure it completely. As it contains essential herbal extracts directly from nature, you can be assured that this product will solve your problems completely. All you need to do is first scrub your heels and lips with Tanujjal. Then gently apply the required quantity of the cream covering the complete area leaving it overnight. The next morning wash it off with plain water.
Apart from using these products, you should also concentrate on your diet. Add fruits, cucumber, ash gourd, tender coconut water, and ghee. This will help you stay fit and keep you away from any kind of grievous skin problems.