A Guide To Ayurvedic Skin Care For Oily And Dry Skin: Suggested Tips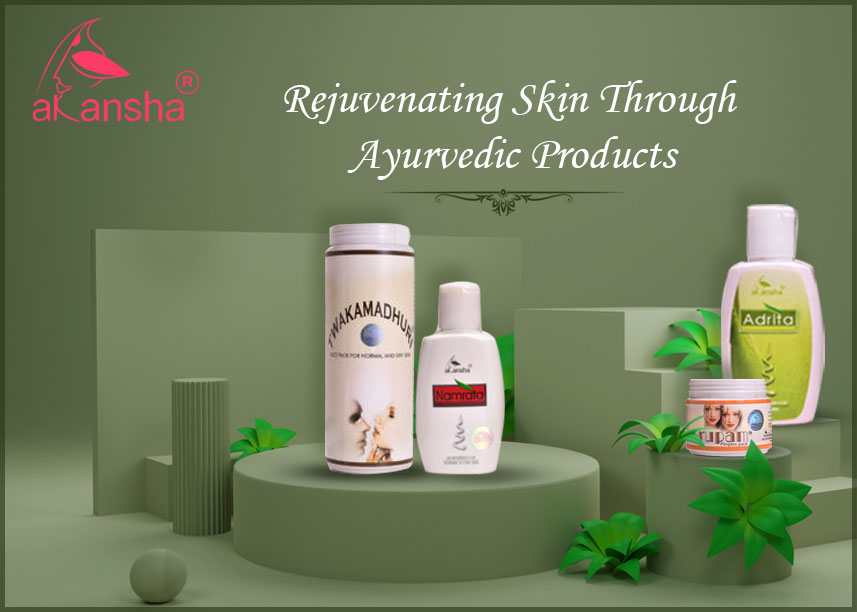 Curious to know what Ayurvedic products online best suit your skin? Here are some tips and suggestions that can help you achieve glowing skin.
Ayurveda is about nourishing your mind, body, and soul. Ayurveda in Sanskrit translates to "life knowledge" and it points to the various natural resources that can help us lead a healthy life. Just as you can incorporate all the principles of nature in your diet, similarly you can also use the same principles in your skincare routine. Ayurvedic face packs, face wash, creams have an abundance of natural ingredients that are free from chemicals and toxic substances. 
Fundamentals of Ayurvedic Skincare-
Ayurveda is the oldest practiced form of medicine – holistic or otherwise – in the world. As all of us have increased levels of stress, toxins, and chemicals in our contemporary lives, ancient beauty therapies help us to cope. Using plant extracts, herbs, flowers, essential oils, and minerals, Ayurveda aims to bring skin back into harmony with nature. 
You should buy herbal care products online for the nourishment of your skin and hair. This type of self-care treatment follows the procedures and methods of ancient Indian medicine. Today there is a lot of Ayurvedic skin correction, and remedies available in the market. However, you need to be sure of the quality and ingredients of your products for the best results. To best understand what suits your skin, you need to first be sure of your skin type. 
Understanding Skiing Types For Correct Nourishment:
Dry Skin:
A person having dry or rough skin should always indulge in the practice of moisturizing regularly. This helps in smoothening the skin and also prevents wrinkles very easily. As it has fewer fat deposits and thus needs more products that nourishes the skin both internally and externally. It is therefore great to use oil-based moisturizers on the skin and consuming warm spices like ginger.  
Akansha Herbal brings to you 'Namrata', a moisturizer for normal to dry skin. It helps to moisturize, soften & hydrate the skin. Prevents the skin from rashes & burning sensation. Thus, this  Ayurvedic product helps you get soft, glowing & healthy skin easily. 
Oily Skin:
People with oily skin have an overproduction of sebum. Ayurvedic experts suggest that this type of skin needs more cooling agents like aloe vera, turmeric, and sandalwood. Since oily skin is prone to pimples, and acne, it is best to get rid of the oil soon. Use  Ayurvedic face washes every day to keep you away from excess oil. 
Akansha Herbals have an extensive range of products dedicated to oily skin. From face washes, packs, to skin toner, you will find everything under one roof. Use 'Subarna' face wash, 'Rupam' pimple pack, 'Adrita' moisturizer. All these products are safe, chemical-free, and suit your skin type. The ingredients have anti-inflammatory and antibacterial properties that are great for oily skin. 
You can thus take advantage of Ayurvedic practices and approaches if you are sure about the brand. Akansha Herbal has been serving people since 1992 and is a pioneer in the beauty industry. Purchase their products to experience the best for your skin.