All You Need To Know To Prevent Hair Loss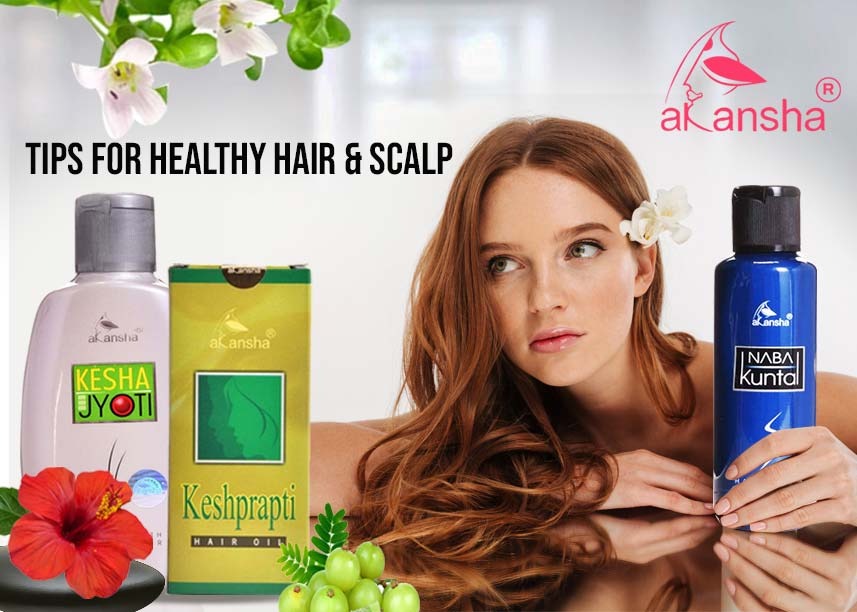 Ayurvedic science works on the principle of detoxing, rejuvenating, and balancing your bodily energies. Know how the best Ayurvedic hair care products can work wonders.
Your hair loses its natural shine & bounciness due to an imbalance of the three doshas present inside of your body. According to Ayurveda, these three doshas include Vata, Pitta, and Kapha. Each of these doshas affects your bodily functions in a unique way. 
Reasons For Hair Loss According To Ayurveda
Dry, dull, and frizzy hair results from an excess of Vata dosha in your body.
Pitta is another crucial dosha responsible for blood formation and circulation, which has an influence on the development of new hair follicles directly.
Scalp care includes good cleansing, re-balancing, and moisturizing. Thus regular cleaning and hydration will help you get rid of all your scalp issues. An overabundance of Kapha dosha may lead to over synthesis of natural oils in your scalp, thus rendering your hair greasy and clumpy.
Online Ayurvedic products can work wonders for your hair and scalp. With the right choice of hair care products, you will be able to stay away from greying, hair loss, damage, and dandruff.
Akansha Herbal, the leading beauty brand has some of the best Ayurvedic hair care products under its name. The products involve nature's superior ingredients to help your hair become healthier. 
Hair Oil: Use Keshprapti hair oil that has the goodness of methi, lemon oil, til oil, Amalaki, and coconut oil, this hair oil is like food for your hair. It helps to reduce dandruff, strengthens hair roots, prevents itchy scalp, and promotes hair growth. After this, rinse with Keshajyoti shampoo.
Hair Shampoo With Conditioner: Keshajyoti is the best Ayurvedic shampoo online that you should invest in. These products will help you get rid of excess oil, wash off dirt completely, & also help get rid of dandruff. Keshajyoti also works as a conditioner. 
Hair Tonic: Nabakuntal is a hair tonic or you can use it as a hair serum. It provides much-needed nourishment to the hair, removes dandruff, stops greying of hair. One of its best uses is it helps you get rid of split hair ends and makes your hair smooth, soft & silky. It stops hair fall and also, helps in hair regrowth. Moreover, you can experience a spa-like hair treatment from the comfort of your home using it. 
Conclusion:
According to experts in the field, making some changes in one's lifestyle as per the changing seasons can help cope with the present surroundings. Additionally, you need to invest in herbal products online to get healthy hair naturally.