Ayurveda Tips For Dental Care & Oral Hygiene: Best Product To Use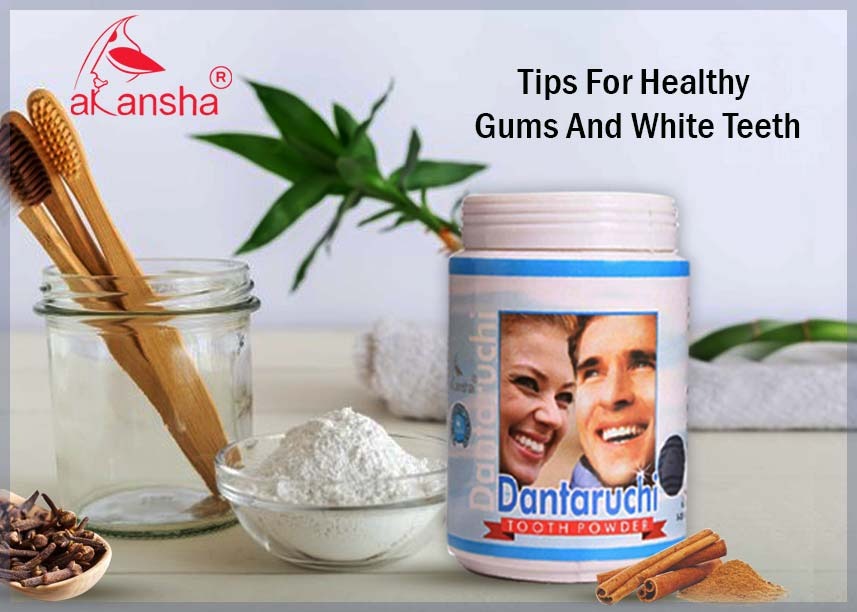 Buy Ayurveda products online enriched with the goodness of natural ingredients for having sparkly white teeth, healthy gums, and good breath.
A great smile can be the biggest asset you own. A brilliant smile radiates joy, excitement, confidence and has the capacity to make the person across feeling happy as well. 88% of adults say they always remember someone with an, especially attractive smile. However, for that perfect smile, it is important that you pay attention to oral hygiene. Maintaining a set of healthy, glistening, white teeth is a link between your dental health and the well-being of the body. In recent years, Ayurvedic science has been successful in helping people deal with dental problems. Antibacterial herbs In Ayurvedic products online are effective in giving healthy gums and teeth.
Studies have shown and proven the significance of oral health and it is huge. Poor dental hygiene can cause teeth and gum diseases. This in turn will lead to serious health issues. In addition to using these tips for oral healthcare, it's crucial to avoid certain toxic habits that destroy the teeth and mouth. Quit smoking, avoid tobacco, and paan as these will surely be a negative influence on your gums and teeth.
Common Dental And Oral Problems:
Tooth erosion
Tooth sensitivity
Yellowing of teeth
Bleeding gums
Cavity
Bad breath
Choosing the right online Ayurvedic products to go hand in hand with the right dental care routine. Therefore, Akansha Herbal brings you the most acclaimed product that will help you get rid of all dental problems. 
Dantaruchi: 100% Ayurvedic Tooth Powder:
Key Ingredients: Labanga, Ela, Darchini,  Pipuli, Ghanasar, Jatiphala, Vidanga, Kharimati, Babla, Katphala, Yashtimadhu, Dextrose, Peppermint, Sodium benzoate
How To Use: Take some amount of the tooth powder in your hand, use your wet finger to lift the product, and directly apply to your teeth and gums. You can also use a wet brush to take some product and apply it thoroughly. Rub gently and make sure you use this product at least twice a day. 
Benefits Of Using: If you use this product daily you will not suffer from pyorrhea, bad breath, or smell. It helps to cure bleeding gums, tooth sensitivity, or pain and the best advantage is there will be no more cavities. As it has all the essential Ayurvedic ingredients, you can be assured you will have strong teeth and gums, without the fear of having any loose teeth. Additionally, you do not have to invest in frequent scaling of your teeth, as Dantaruchi prevents teeth yellowing as well. If used continually throughout your lifetime, be sure to keep away from any kind of dental and oral problems.
So, if you want to woo everyone with your smile, and not feel conscious about your teeth or gums, purchase Akansha's Dantaruchi tooth powder now.