Baby Hair Products From Akansha: The Solution To Healthy Hair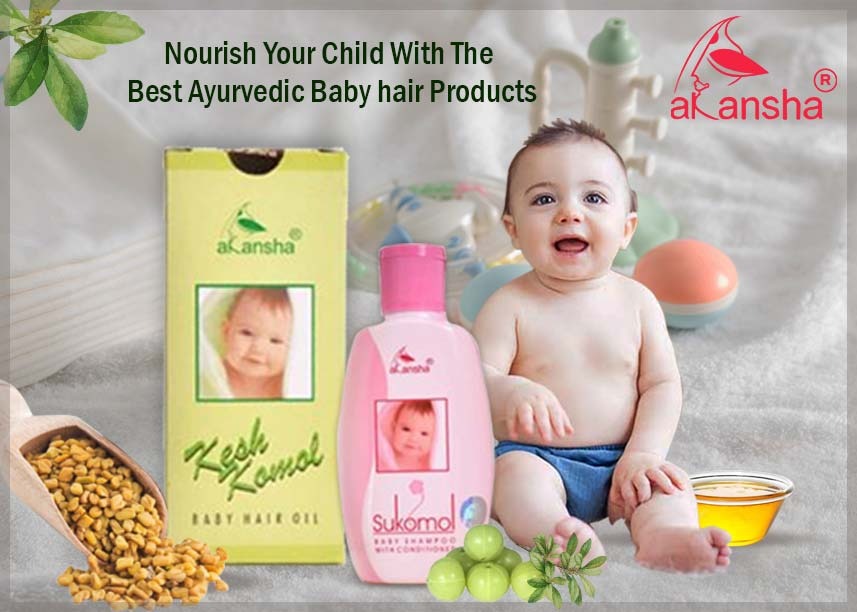 When it comes to baby hair care, online Ayurvedic products have the goodness to provide much-needed nourishment.
According to Ayurveda, our health relies on how we treat Nature, on how we bond with Nature. The more we are in tune with nature, the more we are going to reap the benefits it will bestow on us. Harmonizing with nature makes us feel connected, shapes our perspectives, and strengthens our vision. The best Ayurvedic baby care products keep your child protected through their formulation that is safe. The little one receives top to toe solutions directly from natural sources and ingredients. 
Why Should You Use Ayurvedic Hair Care Products For Your Babies?
Babies have delicate and sensitive skin. Therefore, guardians always need to take extra care to choose the right products for their toddlers that are safe and toxin-free. Usual shampoos and hair oil we get in the market have irritant ingredients that can do more damage to the kid's hair than good. When sebaceous glands are under-developed, a child's scalp and hair can quickly get dry. The reason being exposure to chemicals present in common hair products.
As responsible elders, we need to switch these harmful products with natural, herbal ingredients.
Akansha Brings To You Natural Hair Oil And Shampoo Best Suited For Kids
Let your little one receive maximum protection and care from the lap of nature through the best online herbal products for kids.  Akansha Herbal brings to you Ayurvedic hair care products for your babies. Their products are all ayurvedic and devoid of any chemicals. This makes them the most popular brand in beauty and wellness. 
Hair Care:
Keshkomol: It is a baby hair oil that is the right fit for your toddler's hair. It helps to prevent hair loss, removes dandruff, stops greying of hair, and promotes hair growth effectively. Moreover, it promotes natural sound sleep and improves memory. You should regularly use this oil for the best results for your children of age from 1 day to 12 years. The texture of the hair will be smooth, shiny, and healthy. Once you start using it regularly, your kid will no longer face any hair problems.
Sukomol: A mild shampoo that takes care of your newborn's hair perfectly. It gently cleanses the hair, removes dandruff, and makes it soft and silky. You can either use it regularly or at least 3-4 times a week. Continuous usage will ensure your baby has no hair problems ever.
So, you trust this brand to buy haircare products for your kids and keep them away from any such problems.