Dry Skincare Routine: Keeping Your Skin Healthy Throughout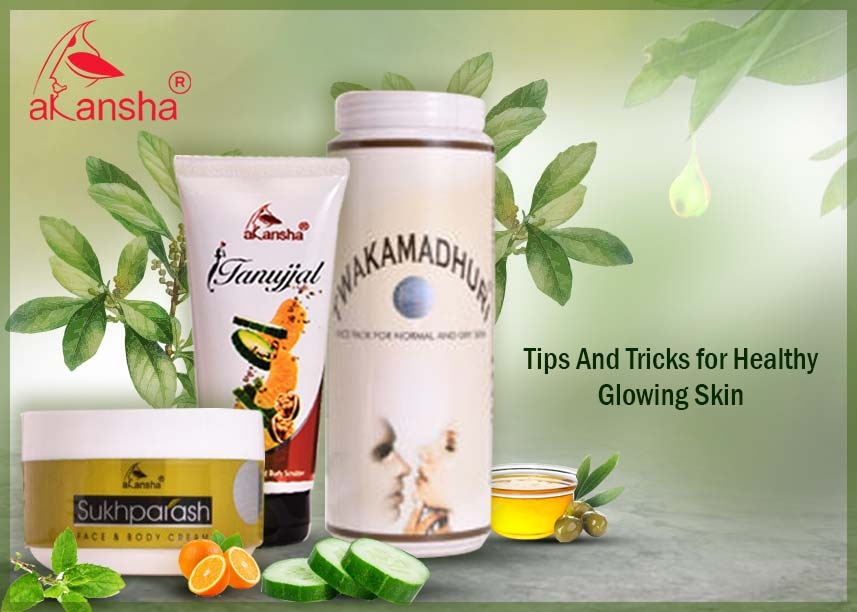 Take good care of your dry skin every single day to avoid common problems. Buy herbal products online to stay away from usual monsoon skin problems.
Our skin is the largest organ in our body. The skin performs multiple functions, the most important of which is to act as an external barrier. Thus it becomes extremely important to take proper care of your skin all through the year. Online Ayurvedic face wash, herbal skin toners are the best options for deep cleansing and getting a fresh look all throughout the day.
A person having dry or rough skin should always indulge in the practice of moisturizing regularly. This helps in smoothening the skin and also prevents wrinkles very easily. As it has fewer fat deposits and thus needs more products that nourishes the skin both internally and externally.
While dermatologists suggest that a healthy diet, a balanced lifestyle can reduce skin problems to a great extent, choosing the right skincare products has a major role. Online Ayurvedic products from well-established brands like Akansha Herbal can seal the deal. Popularly used since 1992, the goodness of herbal ingredients make it even more worthy for your skin. Harsh and chemically-laden beauty products do us more harm than good. So, for getting glowing, problem-free skin you should definitely try their awesome range of products. 
Akansha's Secret To Healthy Skin: For People With Dry Skin–
Tanujjal: Tanujjal, which is a fairness face and body scrubber suitable for dry skin during your bath. You can apply this directly to your face & body. It will help you get rid of dead skin cells, pigmentation, blackheads around the nose, and remove tanning from the sun or after visiting beaches. Also if you have been bitten by any insects, you have acne marks, or freckles, this product will remove such spots. Thus, you get smooth, glamorous, and radiant skin. 
Sukhparash: This is Ayurvedic cream for the face and body. After scrubbing with Tanujjal, massage with this cream in upward strokes for 5-10 mins. Moreover, the application of this cream will prevent wrinkles,  loosening of the skin, and give your skin much-needed nourishment. Moreover, it acts as an anti-aging cream. 
Twakmadhuri: A special Ayurvedic face pack suitable for dry skin that contains extracts of natural ingredients. Make a paste of the product with TwakaSnigdha– Rose, Lemon, or Orange. It penetrates deep into the skin to make it glossy, devoid of wrinkles, and free from all kinds of spots, freckles, and marks. It is the most essential food that your skin needs. Thus, your dry skin turns normal, blemish-free, giving you a spotless look. 
So, you can purchase the best Herbal skin products from Akansha online. The best part is if the price of all the products in your cart amounts to Rs 1500, you will get free delivery.