Easy Ayurvedic Tips To Ease Out Dry Skin Problems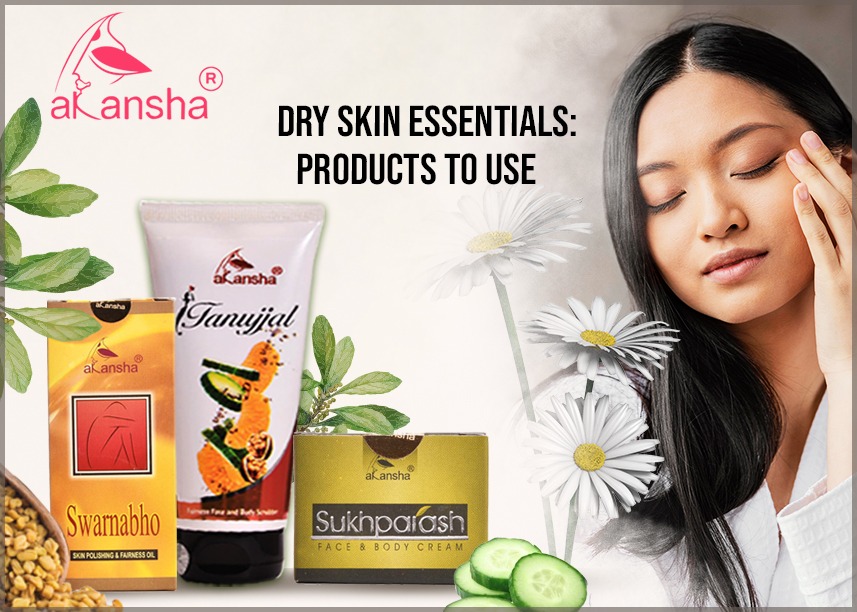 Purchase the best Herbal skin products from Akansha online. Learn some tricks and tips to take care of your dry skin from the experts.
A person having dry or rough skin should always indulge in the practice of moisturizing regularly. This helps in smoothening the skin and also prevents wrinkles very easily. As it has fewer fat deposits and thus needs more products that nourish the skin both internally and externally.
Starting from having a balanced diet, to practicing Yoga, and a correct sleep routine. Along with this if you implement herbal skin products online in your daily skincare regime, you will surely get fruitful results.
Some Tips Or A Beautiful Skin
Drink plenty of water to keep your skin hydrated. Water helps to nourish the skin from within and gives you a natural glow.
Face packs suitable for your skin type will also work wonders if it has the right ingredients. The right Ayurvedic face pack can help hydrate skin, remove excess oils and help improve the appearance of your pores. They're also an excellent way to help pull out impurities.
Do not forget to clean, tone, and moisturize your skin. Use Ayurvedic face wash to remove all the pollutants from your skin and give it an even tone.
Secret To Glowing Skin: For People With Dry Skin
Tanujjal: Tanujjal, which is a fairness face and body scrubber suitable for dry skin during your bath. You can apply this directly to your face & body. It will help you get rid of dead skin cells, pigmentation, blackheads around the nose, and remove tanning from the sun or after visiting beaches. Also if you have been bitten by any insects, you have acne marks, or freckles, this product will remove such spots. Thus, you get smooth, glamorous, and radiant skin.
Swarnabho: This is a skin polishing and fairness oil that has many benefits. Made with the extracts of several essential herbs, this oil is like a magic potion. The best part is it does not contain any liquid paraffin and thus gives you a non-sticky feel. Regular usage during the time of taking a bath helps to make your skin soft, supple, and glowing. Prevents sunburn, rashes, dryness, discoloration, and burning sensation of the skin. It stops premature skin aging and wrinkling.
Sukhparash: This is an Ayurvedic massage cream for the face and neck. After scrubbing with Tanujjal, massage your face and Neck with this cream in upward strokes for 5-10 mins. Moreover, the application of this cream will prevent wrinkles, loosening of the skin, and give your skin much-needed nourishment. Moreover, it acts as an anti-aging cream.
So, for getting glowing, problem-free skin you should definitely try their awesome range of products.