How Can Akansha's Normal Skin Care Products Help You Gain Radiant Skin?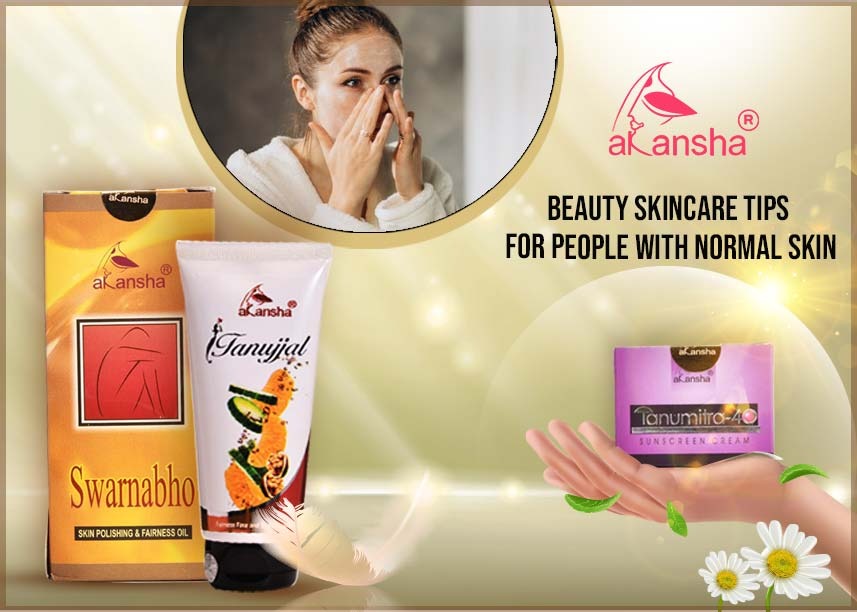 Maintaining a skincare routine will keep you away from normal skin problems. Purchase Ayurvedic facepacks, face wash, and creams from the best brand.
Ayurvedic beauty experts agree that for embracing internal glowing skin, it is imperative to opt for a proper routine. Starting from having a balanced diet, to practicing Yoga, and a correct sleep routine. Along with this if you implement the best herbal skin products in your daily skincare regime, you will surely get fruitful results. 
Most of the time people having normal skin often feel there is nothing to worry about or invest time in proper skin maintenance. But unfortunately, you will be surprised to know that normal skin is also prone to pigmentation, freckles, wrinkles, skin loosening, and acne at times. Therefore even if you have normal skin, you should invest some time in taking care of your skin perfectly.
Here Is Some Herbal Products Online From Akansha That You Should Buy For A Flawless Skin:
First, use Tanujjal, which is a fairness face and body scrubber suitable for normal skin during your bath. You can apply this directly to your face & body. Massage the required amount of the product in circular motions. Continue the process for 3-5 minutes. It will help you get rid of dead skin cells, remove blackheads around the nose, and help to get rid of tanning from the sun or after visiting beaches. Also if you have been bitten by any insects, you have acne marks, or freckles, this product will remove such spots. Thus, you get smooth, glamorous, and radiant skin. 
After scrubbing, it is advisable to use Swarnabho Skin Polishing & Fairness Oil. Made with the extracts of several essential herbs, this oil is like a magic potion. Using it every day, all year round during bath will give you flawless glowing skin. The best part is it does not contain any liquid paraffin and thus gives you a non-sticky feel. Wash it off with water and dry your body and face with a towel.  
If you are going out in the sun, do not forget to apply sunscreen. Tanumitra 40 is an Ayurvedic sun and pollution controlling base that will not tan your skin. It prevents sunburns, darkening of the skin, and naturally safeguards against pollutants.  Instead, it will give a fresh feel all around the day when you are working.
Ayurvedic brands like Akansha Herbal, bring the best online Ayurvedic products that are effective for your hair and skin. Their products are all ayurvedic and devoid of any chemicals. This makes them the most popular brand in beauty and wellness. The best part is if the price of all the products in your cart amounts to Rs 1500, you will get free delivery.