How To Keep Your Baby's Skin Healthy? Best Products To Use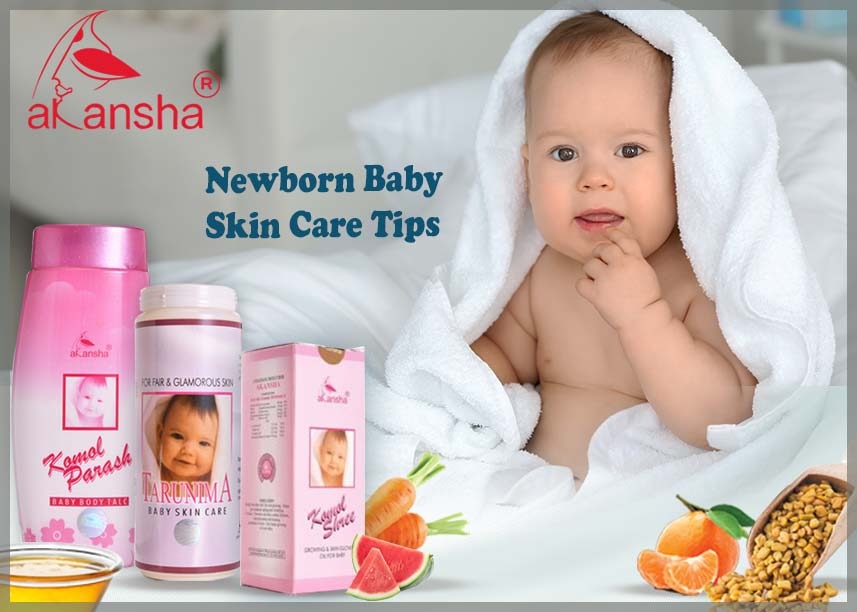 Read to know why the best Ayurvedic baby's care products should be the first choice for your little infants & kids. Purchase essential skincare products from Akansha for your babies.
Every parent wants to take the best care of their children and protect them from any kind of harm. Skincare is an incredibly important part of the first few months of your infant's life and therefore should not be taken lightly. A baby's skin absorbs moisture fast, loses it quickly as well. Also since his skin is 5 times thinner than that of an adult, dirt, pollutants, allergens can easily seek in. 
Being a new parent is no easy job and not being able to decide on the correct products for your baby is natural. Whether you are expecting your first child or you are already a mom of two, we are sure by now you are convinced that online herbal products for kids are the best. But given the wide variety of products available in the market, it is overwhelming to select the best without prior knowledge. While chemical-laden products should be kept at bay, trusting the goodness of natural ingredients will be helpful.
Skincare Essentials For Your Babies:
You can thus take advantage of Ayurvedic practices and approaches. Akansha Herbal has been serving people for many years now and they have become a well-established brand in the country. With 100% natural ingredients, you can surely trust the brand to buy the best herbal products online. 
Komolshree: An Ayurvedic body oil, specially made for babies. It helps your baby's skin to be soft, fair, and glowing. Prevents sunburn, rashes, dryness, discoloration, and burning sensation of the skin. Moreover, this body oil helps the growth of your baby by strengthening bones, improving blood circulation, and contributing to the baby's development.
Tarunima: After massaging with the oil you should use Tarunima for the baby's bath. It helps to remove the dead skin cells completely. Also, it will give a fair complexion, soft and glowing skin.
Komolparash: This is body talc for kids that have antibacterial, antifungal, and antiseptic properties. Using it after bathing every day gives a feeling of freshness by preventing excessive perspiration. Especially in summer, your kids will get relief from any kind of itching sensation and prickly heat, pimples, and boils.
So, we invite you to browse through the wonderful range of Ayurvedic products online offered by the brand. From kids to adults, they cater to all and promise to take care of all skin and hair-related problems.