How To Maintain Normal Skin? Pro Tips From The Experts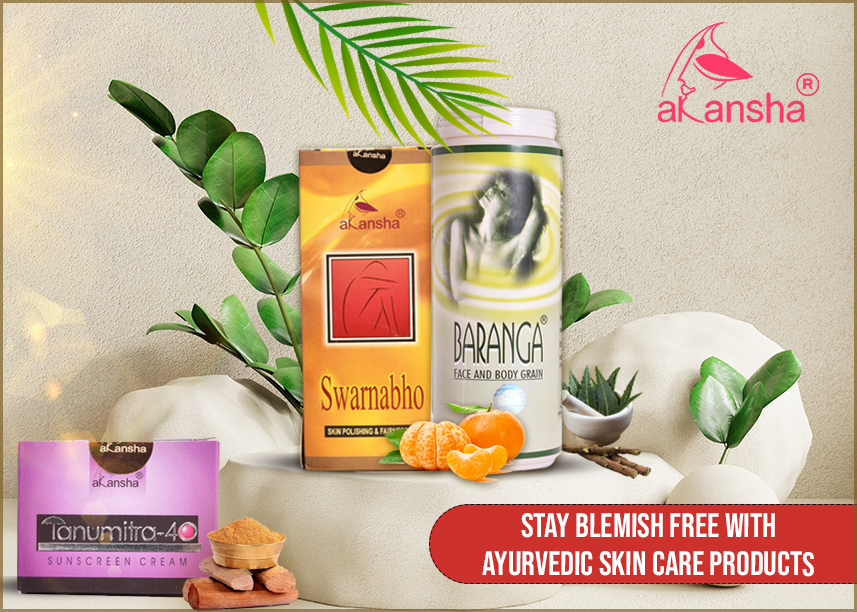 Buy herbal products online, deep cleansing, and getting a fresh look all throughout the day. Get a brief about how to care for normal skin.
People with normal skin also suffer from pigmentation, freckles, wrinkles, skin loosening, and acne at times. Cleansing, toning, moisturizing, and exfoliation are some of the basic steps that you should include in your skincare routine. Â Use Ayurvedic face wash, and face packs to remove all the pollutants from your skin and give it an even tone. Ayurvedic creams make your skin soft, supple, and radiant.
A person having dry or rough skin should always indulge in the practice of moisturizing regularly. This helps in smoothening the skin and also prevents wrinkles very easily. As it has fewer fat deposits and thus needs more products that nourish the skin both internally and externally.
Secret To Healthy Skin: Tips To Follow:
Ayurvedic brands like Akansha Herbal are effective for your hair and skin. Their products are all ayurvedic and devoid of any chemicals. This makes them the most popular brand in beauty and wellness. To take care of normal skin, you can use these herbal products from the brand:
Baranga: This is an ideal Ayurvedic product to remove blackheads, scars, and marks. Make a soft paste of powdered material with plain water. Apply it all over your face and body. Massage for 5 minutes and then wash with water. This will remove your fatigueness and make your face and body instantly bright and shining.
Swarnabho: This is a skin polishing and fairness oil that has many benefits. Made with the extracts of several essential herbs, this oil is like a magic potion. The best part is it does not contain any liquid paraffin and thus gives you a non-sticky feel. Regular usage during the time of taking a bath helps to make your skin soft, supple, and glowing. Prevents sunburn, rashes, dryness, discoloration, and burning sensation of the skin. It stops premature skin aging and wrinkling.
Tanumitra-40: If you are going out in the sun, do not forget to apply sunscreen. Tanumitra 40 is an Ayurvedic sun and pollution controlling base that will not tan your skin. It prevents sunburns, darkening of the skin, and naturally safeguards against pollutants. Instead, it will give a fresh feel all around the day when you are working.
So, invest in Ayurvedic products online from the best brand for glowing, problem-free skin.