How To Naturally Color Your Hair With Henna? The Right Technique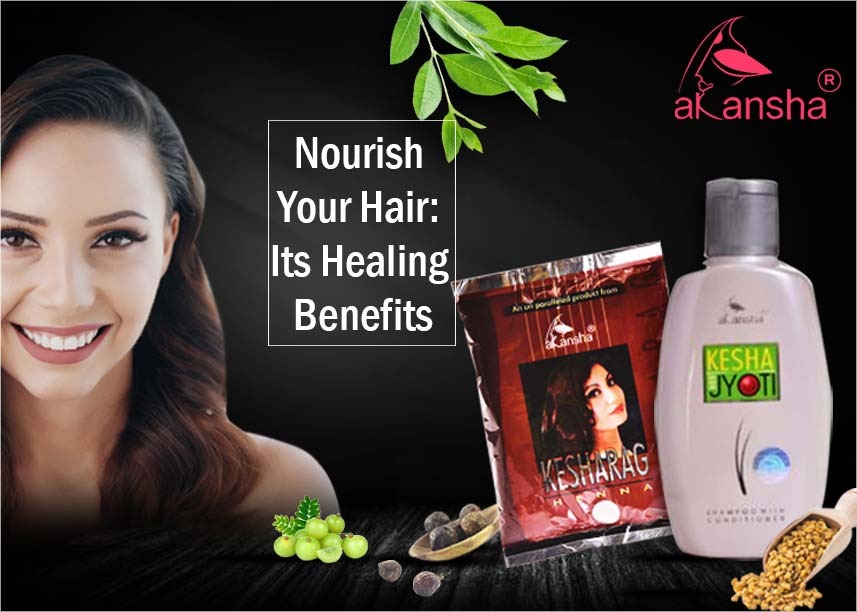 For best herbal care, always trust Akansha's Ayurvedic hair care products. Read to know the steps involved in applying henna correctly. 
With herbal care products online you can help avoid extensive damage and hair fall. Daily care also prevents your hair from frizzing, making it silky and bouncy. However, the recent trend in hair coloring and a number of people are dying or coloring their hair. Though the art of hair coloring is old, the ingredients and products have undergone many changes. Earlier plant derivatives were popular but these days chemical hair dyes are taking the market by storm. 
Why Are Toxic Chemicals In Hair Dye Bad?
Permanent hair dyes consist of toxic chemicals that might instantly turn your hair into your desired color. But these dyes have a bleaching effect that damages the natural state of the hair but also removes the moisture from the hair follicles. If you want to naturally color your hair, trusting herbal products online is the best option. 
Why Is Henna A Good Option As A Hair Dye?
Ayurvedic science works on the principle of detoxing, rejuvenating, and balancing your bodily energies. Akansha Herbal, the leading beauty brand has some of the best Ayurvedic hair care products under its name. Among all-natural dyes used across the world, Henna is the most popular choice. Know how you can use henna to color your hair and what products to use. 
How To Apply Henna Correctly And Which Shampoo To Use?
Kesharag: Henna not only makes your hair color dark and enriching but there are other benefits as well. It balances pH and oil production, combats dandruff, prevents premature hair greying, etc. Take a required quantity of powder in a bowl, mix properly with plain water to make a soft paste. Leave it overnight. Apply it on your hair the next day thoroughly covering every hair starting from the roots till the end. Let it be on your hair for 1-2 hours to let it get absorbed. The more you leave it, the darker color you will obtain. 
Keshajyoti: This is the best Ayurvedic shampoos online. Wash your hair once with the shampoo and then rinse it off well with water. This will help to strengthen weakened hair from the roots, prevent hair fall, and completely clean dandruff. After application, all you will get is smooth, naturally shiny, and silky hair. 
So, after you apply henna wash it off with either of the shampoos for best results.
Henna is safe for most adults when used on the hair, thus you need not worry about its effect. Especially, when you are using products from Akansha, be sure their product quality will be the best.