How To Treat Oily Skin Problems The Natural Way?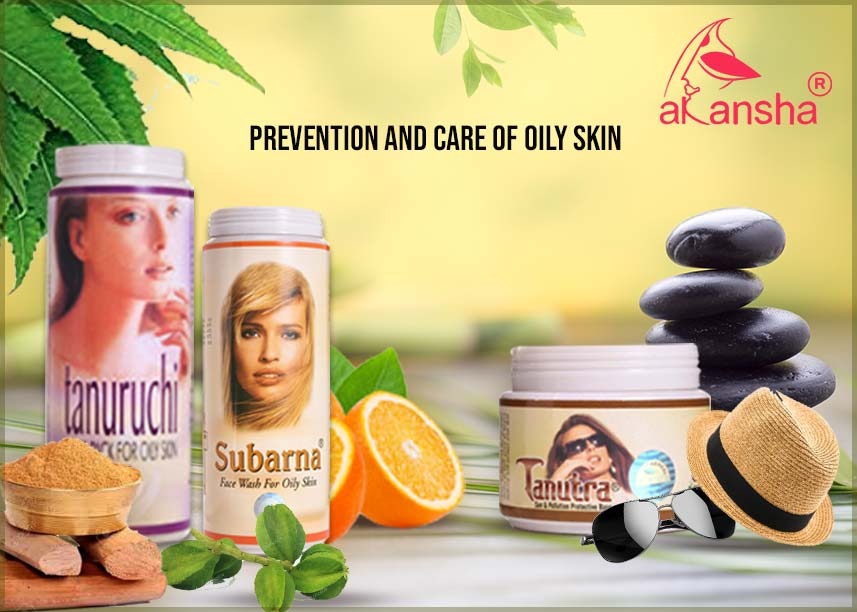 Treat your oily skin with natural products. You should buy herbal care products online for keeping your skin perfectly healthy and safe from any kind of problems.
Oily skin can be very challenging and sometimes become difficult to maintain. People with this type of skin mostly have to bear with redness, allergies, irritation, prone to breakouts, pimples, etc. Also, oily skin reacts easily with soaps, detergents, dyes, and fragrances. This can lead to skin dryness, itchiness, and reddening. Ayurvedic science of healthy skin treatment gives us ample knowledge about how to use natural ingredients and resources to maintain a healthy life.
The best part is Akansha Herbal uses such natural resources in their skincare products to treat acne, pimples, pollution, and any kind of skin problems. Their online Ayurvedic products are devoid of chemicals. This makes them the most popular brand in beauty and wellness. 
Subarna: This is an Ayurvedic face wash for removing dead cells and black-heads of Oily skin. Take some powdered material and make a soft paste with plain water. Apply Subarna on your face, and gently scrub it in a circular motion. After application, wash it off with plain water and repeat this process thrice.
Tanuruchi: This wonder product controls excessive oil secretion, it helps to destroy bacteria and keeps your skin fresh. Those who are suffering from such problems can easily use this product to obtain the best results. Make a paste of the powdered material with plain water. Apply this thick paste on your face and avoid your eyes. When the pack completely dries up, wash with plain water.
Tanutra: When stepping out, puff the powder on your face and neck nicely. This will safeguard your skin from the sun. It is a sun and pollutant protective base that will be effective for sensitive skin. Even if you go out in the evening, don't forget to use the powder in the same way.
Conclusion:
As all of us have increased levels of stress, toxins, and chemicals in our contemporary lives, ancient beauty therapies help to cope. With the best herbal skin products consisting of plant extracts, herbs, flowers, essential oils, Ayurveda aims to bring skin back into harmony with nature. Today there is a lot of Ayurvedic skin correction, and remedies available in the market. However, you need to be sure of the quality and ingredients of your products for effective results. Hence, always trust Akansha to guide you through this journey of well-being.