Simple Yet Effective Tips For Your Baby's Healthy Hair Growth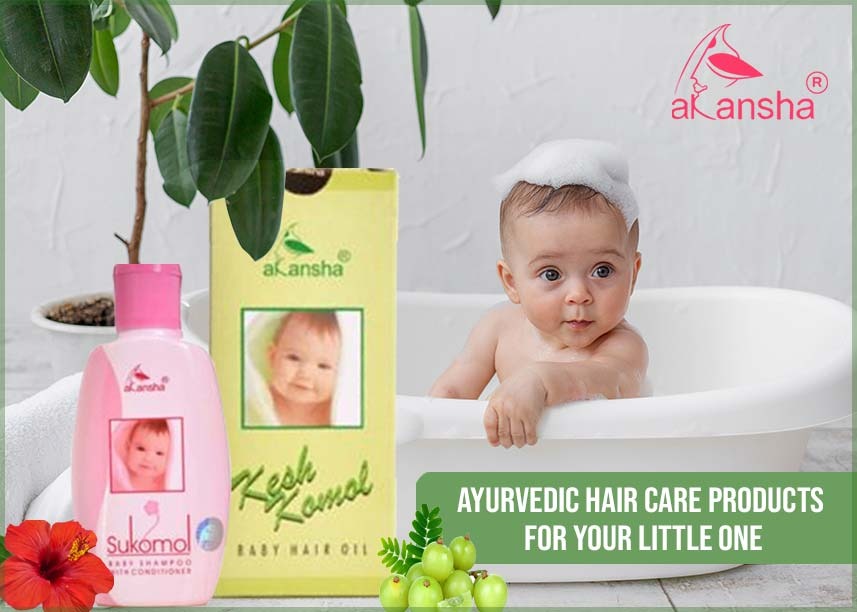 The important fact to remember while caring for your baby's hair is to be very gentle. Embrace the best Ayurvedic baby care products for healthy hair.
Hair is an asset and is a gateway to express personality, individuality, style and leaves a good lasting impression be it a kid or an adult. You and your partner's DNA determine how much hair your baby has, the colour, and the texture. Hormones also play an important role in your baby's hair texture and growth. But as parents, we love our babies unconditionally and hair or no hair, they have our hearts. However, there are endless questions and doubts that run through our minds regarding the best care for our babies. So here is how you should take special care of your little one. 
The Right Guide To Baby Hair Growth:
Oil Massage: Oil massages are great for your baby's scalp. It helps in proper blood circulation and provides much-needed nourishment.
Combing: Use a wide-toothed and soft-bristled comb to detangle your baby's tresses once a day.
The Right Products: Using adult products on the soft, delicate skin of the baby can dry them out. Instead, use mild herbal products online to keep your baby's mane shiny and smooth.
Baby Hair Care:
With the best Online herbal products for kids, you can easily bid goodbye to all your hair problems. The rich ingredients from nature will help in the proper growth, regeneration of hair and give you beautiful, silky ones. Akansha Herbal brings to you Ayurvedic hair care products for your babies. Their products are all ayurvedic and devoid of any chemicals. This makes them the most popular brand in beauty and wellness. 
Keshkomol: It is a baby hair oil that is the right fit for your toddler's hair. It helps to prevent hair loss, removes dandruff, stops greying of hair, and promotes hair growth effectively. You should regularly use this oil for the best results for your children of age from 1 day to 12 years. The texture of the hair will be smooth, shiny, and healthy. Once you start using it regularly, your kid will no longer face any hair problems. After this, rinse it well with Sukomol shampoo.
Sukomol: A mild shampoo that takes care of your newborn's hair perfectly. It gently cleanses the hair, removes dandruff, and makes it soft and silky. You can either use it regularly or at least 3-4 times a week. Continuous usage will ensure your baby has no hair problems ever.
These two Ayurvedic products from the brand will gently cleanse your baby's scalp, aid in proper hair growth, get rid of dandruff, and give him shiny, soft hair.