The Best Ayurvedic Skin Toners For Dry And Oily Skin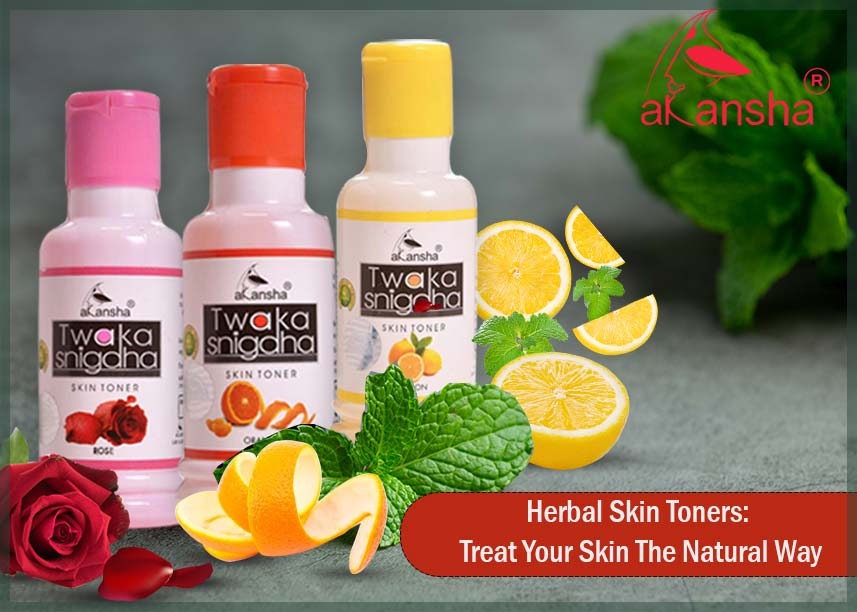 Buy herbal products online from the leading ayurvedic beauty products brand-Akansha herbals. Know what skin toners you should use to get glowing skin.
Ayurveda is the oldest practiced form of medicine – holistic or otherwise – in the world. As all of us have increased levels of stress, toxins, and chemicals in our contemporary lives, ancient beauty therapies help to cope. Using plant extracts, herbs, flowers, essential oils, and minerals, Ayurveda aims to bring skin back into harmony with nature. Online herbal skin toner can be an effective product for your skin that not only gives you glowy skin but also removes all the dirt.
Akansha Herbal uses such natural resources in their skincare products to treat all kinds of skin problems. Their products are all ayurvedic and devoid of any chemicals. This makes them the most popular brand in beauty and wellness. 
Twaka Snigdha skin toners is a stellar product that helps to retain the natural firmness of the skin, deeply cleanses all the dirt from the 6th layer of skin. It also hydrates the skin to make it glowy and smooth. All you need to do is take some amount of the product on the cotton and apply it by dabbing it on your face. You can choose among different options like Twaka Snigdha Neem, Orange, Lemon & Rose. 
If You Have Oily Skin:
Ayurveda provides holistic tips and ways to fight various skincare problems. One of the major problems of people with oily skin is acne and pimples.  Thus, it is very important to make smart choices when you are treating your skin. Ayurvedic products bought online can go beyond superficial and chemical treatments to give you the best possible results.  
Use Twaka Snigdha Neem or Twaka Snigdha Rose to control the excess oil secretion. This you need to apply on your face and neck area graciously with the help of cotton. It helps in the natural firming and toning of skin. Additionally it hydrates skin, brings out dirt from the 6th layer, thereby making your skin fresh and vibrant. 
If You Have Dry Skin:
Most of the time people with dry skin face uncomfortability due to itchiness, scratchy skin that looks unappealing and it also lacks glow.  
Use TwakaSnigdha Orange or Lemon to hydrate your skin regularly without fail. It tightens the pores, making your skin soft and supple at the same time. Also, it provides a  relaxing and calming effect. Dab some amount of the product on your skin using cotton. This will hydrate your skin, bring out dirt from the sixth layer and keep skin fresh and vibrant. 
Thus, the Ayurvedic science of healthy skin treatment gives us ample knowledge about how to use natural ingredients and resources to maintain a healthy life.