The Perfect Moisturizer For Your Skin Type: Oily & Dry Skin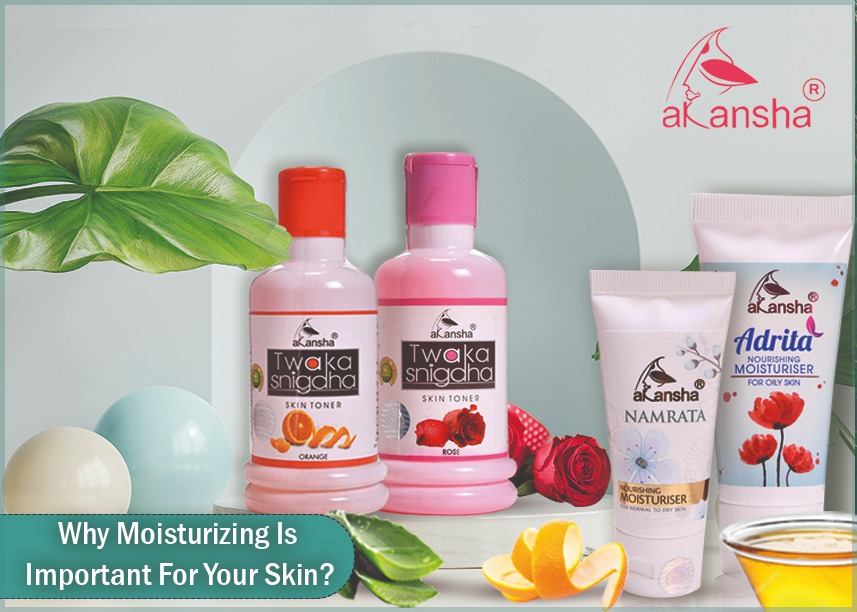 Buy Ayurvedic face wash, face pack, and Ayurvedic creams to build a skincare routine that fits your skin. Know the type of moisturizer best for your skin.
Ayurveda in Sanskrit translates to "life knowledge" and it points to the various natural resources that can help us lead a healthy life. Just as you can incorporate all the principles of nature in your diet, similarly you can also use the same principles in your skincare routine
When building a skincare regimen, it is essential to first determine your skin type if you want to see the best results from your online Ayurvedic products.
Ayurvedic science of healthy skin treatment gives us ample knowledge about how to use natural ingredients and resources to maintain a healthy life. Akansha Herbal uses such natural resources in their skincare products to treat all kinds of skin problems. This makes us the most popular brand in beauty and wellness. 
Tips For Choosing The Best Moisturizer For Your Skin
Oily Skin
Skin Toner: Use TwakaSnigdha Neem or Twaka Snigdha Rose to control the excess oil secretion. This you need to apply on your face and neck area graciously with the help of cotton. It helps in the natural firming and toning of the skin. Additionally, it hydrates skin, brings out dirt from the 6th layer, thereby making your skin fresh and vibrant.
Moisturizer: Oily skin is perfectly normal and you do not have to panic at all. However, the excess sebum secretion makes your skin greasy and clogs the pores of your skin. Thus, it is better to use a moisturizer that is not oil-based. This is because such a product will aggravate your skin problems more than alleviating them. Use Adrita moisturizer to keep your skin soft, glowing, and away from any burning sensation.
Dry Skin
Skin Toner: Use TwakaSnigdha Orange, Lemon or Rose to hydrate your dry skin regularly without fail. It tightens the pores, making your skin soft and supple at the same time. Also, it provides a relaxing and calming effect. Dab some amount of the product on your skin using cotton. This will hydrate your skin, bring out dirt from the sixth layer and keep skin fresh and vibrant.
Moisturizer: A person having dry or rough skin should always indulge in the practice of moisturizing regularly. This helps in smoothening the skin and also prevents wrinkles very easily. As it has fewer fat deposits and thus needs more products that nourish the skin both internally and externally. It is therefore great to use oil-based moisturizers on the skin. Namrata is a moisturizer for normal to dry skin. It helps to moisturize, soften & hydrate the skin. It helps you get soft, glowing & healthy skin easily.
Purchase products from us to experience the best for your skin.