The Ultimate Hair Care Routine For Healthy, Long & Beautiful Hair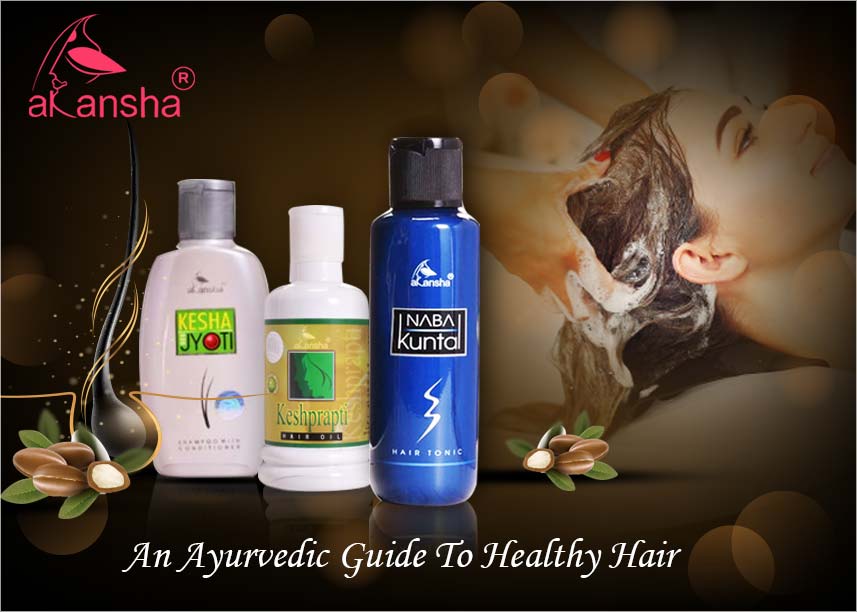 Purchase online Ayurvedic products for maintaining perfect healthy hair. Always trust the best brand in the market for the best results.
Beautiful, long, thick, shiny hair is everyone's dream. For most people, hair is an asset and is a gateway to express personality, individuality, style and leaves a good lasting impression. Thus to have healthy hair, it is important to maintain a proper hair care routine. With herbal care products online you can help avoid extensive damage and hair fall. Daily care also prevents your hair from frizzing, making it silky and bouncy.
Scalp care is also another important step that will help in hair growth and save you from unwanted dandruff. Scalp care includes good cleansing, re-balancing, and moisturizing. Thus regular cleaning and hydration will help you get rid of all your scalp issues.
Akansha Herbal's Ayurvedic Hair Care Products:
Ayurvedic science works on the principle of detoxing, rejuvenating, and balancing your bodily energies. Akansha Herbal, the leading beauty brand has some of the best Ayurvedic hair care products under its name. The products involve nature's superior ingredients to help your hair become healthier. 
Here Are Some Products That You Should Use To Avoid All Your Hair Problems:
Keshprapti: This is a hair oil that you should use four times a week. Enriched with the goodness of methi, lemon oil, til oil, Amalaki, and coconut oil, this hair oil is like food for your hair. It helps to reduce dandruff, strengthens hair roots, prevents itchy scalp, and promotes hair growth. You should always use a broad-toothed comb to remove all your hair tangles and then apply the oil on your hair roots perfectly and along the length of the hair. You can wash it off using Kashasathi or Keshajyoti shampoos. Just remember to apply the shampoo thrice at a time so as to thoroughly remove the oil in your hair. 
Kashasathi or Keshajyoti: These are the best Ayurvedic shampoos online. The two types of shampoo- the first one is in dust texture and the other is in liquid form. If you are using the dust shampoo, make a paste with water and bring it to a liquid consistency and apply it on wet hair. Wash your hair at least three times with the shampoo and then rinse it off well with water. When using the liquid shampoo, the application procedure is just the same but you can directly use it on wet hair, you do not need to make any paste. 
Nabakuntal: This is a hair tonic or you can use it as a hair serum. It provides much-needed nourishment to the hair, removes dandruff, stops greying of hair. One of its best uses is it helps you get rid of split hair ends and makes your hair smooth, soft & silky. Moreover, you can experience a spa-like hair treatment from the comfort of your home using Nabakuntal. 
Remember to dry your hair after washing under a fan or natural breeze. Never use a dryer as it will damage your hair.