Top 4 Ayurvedic Remedies to Get Rid of Body Odour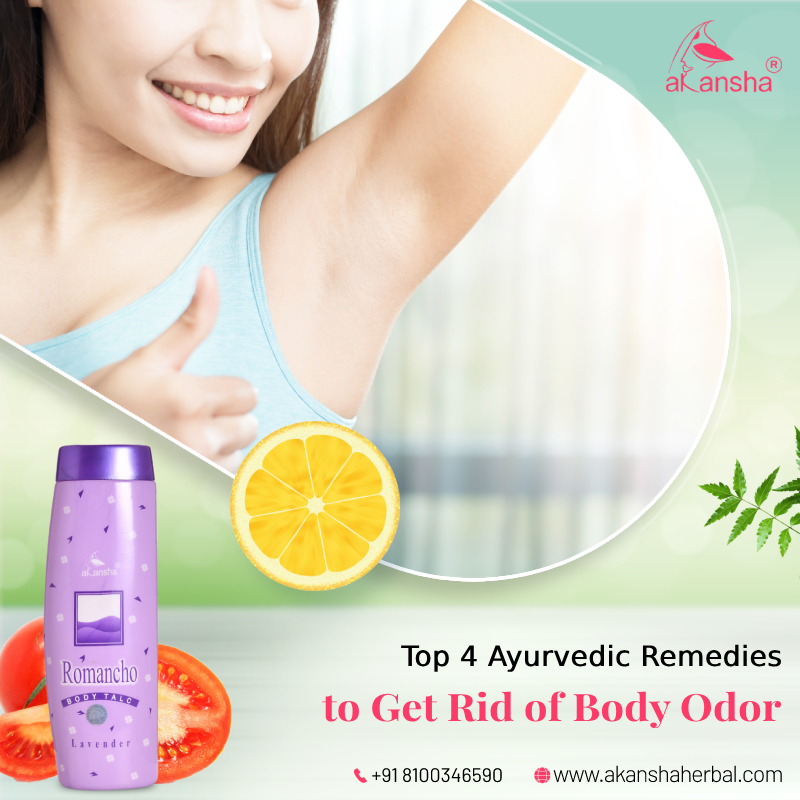 Sometimes people who suffer from body odour ignore social gatherings; body odour can make someone extremely conscious. Just like when we deck ourselves out to impress people, we also wear perfume to make a lasting impression. However, perfumes or deodorants that we use in our everyday lives and on special occasions are something that just masks the smell of bad odour. Hence, when it wears off, we again have the same poor odour. Generally, bad body odour is the result of a lack of personal hygiene. If you are looking for some top Ayurvedic remedies that can help keep your body odour at bay, then you can take a look at Akansha Herbal's recommended Ayurvedic skin care products, and remedies.
4 Best Ayurvedic Remedies to Keep Body Odor at Bay
Very rarely do people focus on addressing the root cause of the problem. It would be wise for you to take a look at these ayurvedic remedies if you want to eliminate the odour completely.
1. Lemon
Lemon is an antiseptic that can be beneficial for removing unpleasant smells from the body. What happens is that the acidic properties that are present in the lemon kill the bacteria in the body and help boost your immunity. Rubbing a lemon on your armpits can be the best way to get rid of the smell from your body.
Also, you can use Akansha Herbal's skin talc, Romancho, for the same benefit as its other Ayurvedic skin care products.
2. Lavender
Lavender oil, in particular, is a great remedy for getting rid of body odour. Its floral scent can help to keep fresh. Even if you break a sweat, your body will not release the bad and disturbing odour. So, just make a habit of applying lavender oil, and stay odour-free!
3. Cinnamon
Cinnamon is that mystery herb that is supremely popular in your kitchen. But did you know? It is also great to remove your body odour. Yes! What you can do is consume one cinnamon stick regularly. For the best result have it twice every day, and just observe how magically, your body odour goes away!
4. Witch hazel
If you want to stay clean and feel refreshed, then you can use witch hazel. What you can do is use it as a deodorant. This ingredient works as an astringent, is anti-inflammatory in nature, and helps to get rid of the bacteria, and skin moisture. The fact that it leaves no residue after usage as a deodorant is one of its finest qualities. You may combine it with water or mineral oil and put the mixture in a spray bottle to use as a deodorant. Daily apply it under your arms, and massage it strokes, and before bedtime gently massage it.
In case, you are running short of time, you can use other Ayurvedic products from Akansha Herbals. You can browse through their products in their herbal shop online.
Conclusion
Therefore, using these ingredients to eliminate body odour is one of the finest things you can do if you struggle with bad body odour. Besides, these ingredients you can also try Akansha Herbal's Romancho, a soothing body talc that is packed with the goodness of antifungal, antibacterial and antiseptic properties, which controls perspiration and provides relief from prickly heat. For more useful Ayurvedic skin care products, you can visit Akansha Herbal's shop online.