Top 5 Ayurvedic Hacks to Reduce Unwanted Body Fat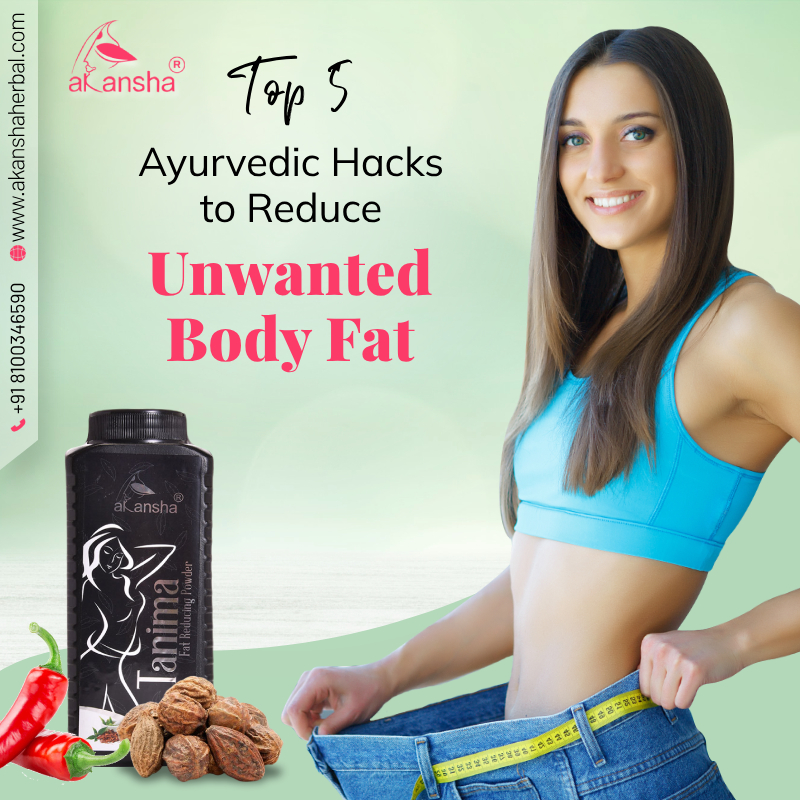 If you are plump but fit, then great! However, most people gain weight because of their lifestyle, food habits, and lack of physical exercise and movement and become obese, which is an extremely harmful condition to live with. Usually, with body weight comes a lot of health complications. So, you need to be aware of your body weight. If you are someone who is struggling with weight but wants to look fit and fabulous, trying a lot of methods suggested by your friends but still not getting the desired result, then here are some of the top Ayurvedic tips and products from a top herbal shop online known as Akansha Herbal. Take a look at the below-mentioned ingredient, and you may crack the secret of how to become slim easily.
Top Ayurvedic Remedies to Lose Weight
Besides physical exercise and a healthy lifestyle, here are some of the top Ayurvedic ingredients that can help you bring down your weight and make you slim and fit.
#1. Fenugreek seeds
This is a go-to remedy that can help you fast to reduce your fat and make you slim. The reason behind this is that fenugreek seeds contain a water-soluble element known as galactomannan that helps suppress hunger. Hence, you feel full for a long time and consume less food. Besides, it also helps boost the metabolism. And we all know how important a metabolism rate is for losing stubborn flab.
#2. Pipul
The Indian long pepper is known for its excellent benefits for weight management. This ingredient also helps to cut down the fat in the body, and additionally, it also helps to remove the fatty toxin from the body, which aids in reducing the extra fat. This ingredient has no side effects whatsoever, so you only receive the benefits.
For the same result, you can also try Akansha Herbal's Tanima fat-reducing powder. You can get this product in their herbal shop online.
#3. Triphala
If you are looking for a super-product that will accelerate the process of fat reduction, then what could be better than Triphala? As the name goes, Triphala is the combination of three dried fruits, namely, haritaki, amla, and bibhitaki. When someone intakes this combination of three fruits, it helps them get rid of body toxins and clears the stomach. Plus, it also boosts the metabolism and digestion in the body, which help shed unwanted body fat.
#4. Ginger powder
Here is another magical fat-losing Ayurvedic ingredient, ginger powder, which helps to lose body fat. This ingredient contains thermogenic agents that help burn fat. What you need to do is consume the dry ginger powder in warm water. This way, it boosts the metabolism in the body, and the excess fat is considerably reduced.
You can also choose Akansha Herbal's online Ayurvedic products for similar results.
#5. Pepper
In a study, it was proven that red pepper helped people get rid of their excess body fat. The ones who consumed red pepper with every meal found that their body weight had reduced. To be specific, when they consumed it, the feelings of fullness increased and the cravings were fewer. Also, adding black pepper to your tea can help with fat reduction.
Conclusion
Excess fat is a concern for many individuals. Besides making some lifestyle changes, consuming some of your favorite Ayurvedic ingredients from the above-mentioned list can also help you say goodbye to excess fat. Further, you can also consume Akansha Herbal's Tanima reducing powder for the best outcome. If you are interested, then you can place an order for this product from Akansha Herbal's herbal shop online.