Top 5 Ways Cucumber Benefits Your Skin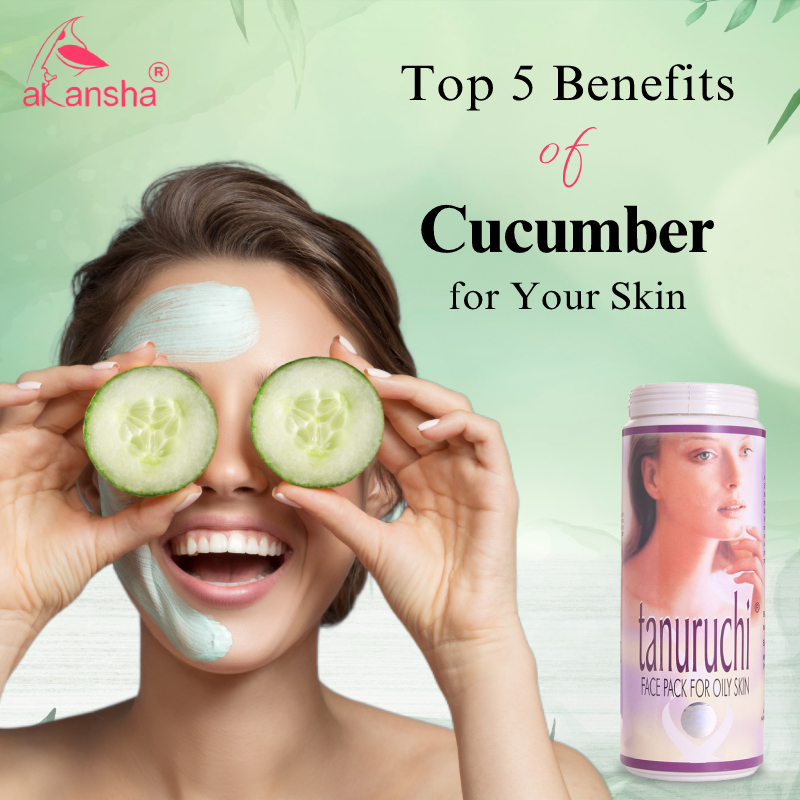 Other than being a tasty ingredient of your salad recipe, cucumber is also known for its various benefits for the skin. It has a high water content and contains vitamins, minerals, and multiple nutrients that help fix skin problems. The refreshing and cooling nature of cucumber is great for treating skin redness, ageing problems, irritation, inflammation, and more. It offers more benefits for the skin. If you are concerned with skin-related issues, then you can restore your skin with the help of cucumbers. However, if you are not aware of the benefits that cucumber offers for the skin, then you may miss using it. So, to help you, here are some of the top benefits of cucumber and some of the top Ayurvedic skin care products that may offer similar benefits.
 
Hydrates skin
 
Keeping the skin hydrated is necessary for keeping it healthy. Dehydrated skin would make the skin rough and appear flaky. In fact, you can tell the difference between dehydrated and hydrated skin by how its texture and condition appear. Cucumber helps to cure the condition because, as its primary content is water, it can help lock in moisture in the skin when you apply it.
 
For the same benefit, you can use Akansha Herbal's Ayurvedic skin care products. Visit their store and pick the products that are suitable for your needs.
 
Brighten skin tone
 
One of the other benefits that is offered by cucumbers is that they help to brighten dull and lacklustre skin. A primary ingredient in the cucumber is vitamin C, which helps to diminish the blemishes and dark spots on the skin. Therefore, it can be your go-to solution in this case.
 
In case you have a packed schedule and want a product that can offer the same results without any side effects, then you can try Akansha Herbal's Ayurvedic products that you can select and buy from their herbal shop online.
 
Reduces swelling and puffiness
 
According to a study held in 2010, it was found that cucumbers contain flavonoids and tannins. Tannins are a natural astringent that works to reduce swelling and puffiness by diffusing the extra fluid beneath the skin that is responsible for puffiness and swelling. Furthermore, you can not only use the cucumber for your facial skin but also help to eradicate the dark circles around the eye area.
 
Helps manage acne
 
Cucumber is known to control oil production in your skin. It has astringent properties that help to shrink the pores and tighten them to decrease their size. When the production of the oil is kept under control, the chances of breakouts and acne decrease considerably.
Alternatively, for the same benefit, you can rely on Akansha Herbal's Tanuruchi face pack to manage the oil balance on your face.
 
Soothes skin irritation
 
Cucumber contains ninety-six percent water; therefore, when it is applied to the skin, it makes the skin feel relieved and soothes the burning skin sensation and irritation of other sorts. So, if you are facing skin irritation and burning, you can apply cucumber paste or a slice of cucumber to the area to get rid of such a feeling.
 
Conclusion
 
Cucumbers can be used on the skin to prevent and cure various skin problems mentioned in the blog. While there are many other Ayurvedic solutions to all these problems, cucumber is one of the most reliable ingredients that does not irritate when applied to the skin. So, it is relied upon by many people. Also, these skin problems can be fixed with the help of Akansha Herbals' 100% Ayurvedic skin care products, such as Tanuruchi and others.