Top 5 Ways Hibiscus Benefits Hair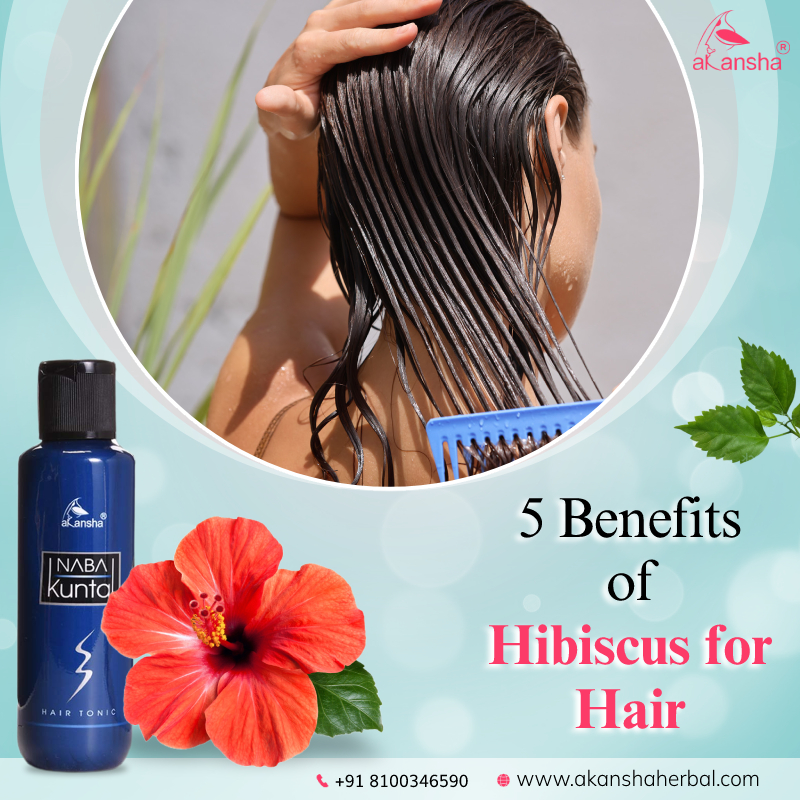 Hibiscus is known for its many benefits. It is one of the primary ingredients that is used in various haircare products. Since the early days, the Hibiscus flower has been highly revered, so it is not a recent invention. It helps boost hair growth, moisturises, and prevents dandruff and itchiness. If you are someone who is facing several hair-related issues and wants to eradicate them from their root cause, then relying on over-the-counter products can be a huge mistake on your part. Ayurvedic hair care products from Akansha Herbals or using natural ingredients like hibiscus can be a great way to fix the issues. So, if you are interested in knowing how hibiscus flowers can benefit your hair, then take a look at this blog to find out.
 
Prevents hair loss
 
One of the well-known benefits of hibiscus is that it helps to prevent hair loss and promotes hair growth. The amino acids present in the hibiscus flowers offer vital nutrients to the dormant follicles and boost hair growth. Further, these amino acids also stimulate keratin production in the hair follicle cells, make the hair healthy, and prevent hair breakage. So, if you are facing a hair loss issue and want to cure it, then you can rely on hibiscus.
 
Also, for similar results, you can use Akansha Herbal's Ayurvedic hair care products, such as Nabakuntal hair tonic. Packed with Ayurvedic goodness, using this regularly can help prevent hair loss and stimulate new hair growth.
 
Nourishes hair and scalp
 
Hibiscus also helps to deeply condition the hair and nourish the hair strands. It also helps to lock in moisture. This ingredient acts as an ultra-emollient, which helps to trap moisture in the hair and ensure that the hair does not become frizzy and dry. The leaves and the flowers of the hibiscus leaves are packed with a large amount of mucilage, which restores the elasticity and acts as a natural conditioner. And, you can see your hair would become silky smooth without any split ends.
 
Provides relief from scalp irritation

When your scalp releases extra oil, it can lead to dandruff and scalp irritation. You can get rid of these problems with the help of hibiscus treatments. Hibiscus acts like an astringent and helps get rid of the extra oil that the glands release. Regular use can also help restore the pH balance of your hair and offer a cooling and soothing effect.
 
Reverses premature greying of hair
 
Hibiscus works like a natural dye mask, and it can help to cover your grey hair effectively with a crimson stain. Hibiscus is capable of offering these benefits because it contains natural pigments, vitamins, and antioxidants, which also influence melanin production and help the hair regain its colour. Also, it helps add shine to the hair.
 
Strengthens hair

Amino acids and flavonoids that are present in the hibiscus flowers together work to nourish the hair roots and scalp. Further, the flavonoids help to improve the blood circulation to your hair follicles and strengthen the hair roots.
 
To strengthen your hair roots, you can also buy herbal products online from Akansha Herbal's online shop. You can choose the products according to your preferences.
 
Conclusion

Using hibiscus in a hair pack has been an age-old remedy. With regular application, it can do wonders for the hair and offer the above-mentioned benefits. In case you are facing problems with your hair, hibiscus can be the best remedy you can go to. However, if you are running short of time, then you can rely on Akansha Herbal's Ayurvedic hair care products, such as Nabakuntal, and other hair products for the best results.