5 Best Ayurvedic Solutions to Get Rid of Dark Circles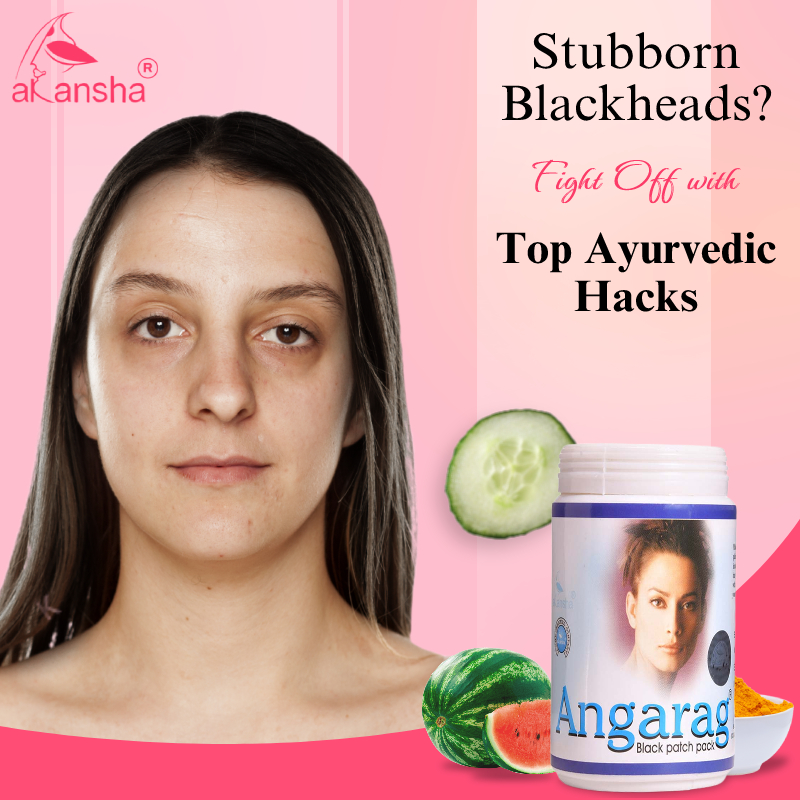 Dark patches around your eyes indicate the presence of dark circles. Whether it is due to lengthy periods of sitting in front of a laptop or computer screen, a lack of sleep, or work and stress throughout the day, dark circles become evident. In fact, dark circles will not disappear with simple home remedies. Rather, we need to use some effective Ayurvedic remedies, as dark circles can make you appear older than your age.
Many people have claimed to have decreased or gotten rid of the appearance of black circles beneath their eyes through a variety of methods, but not completely. Since everyone is unique, some of these solutions may differ for you. However, going forward, the following remedies are believed to have a great impact on dark circles. Further, the use of Ayurvedic face and body wash products from Akansha Herbals can have a sufficient effect on dark patches, too.
Try Out These Powerful Ayurvedic Ingredients
Treat dark circles at home with the following chemical-free Ayurvedic ingredients.
Rosewater
Rosewater not only rejuvenates your skin but also possesses skin-whitening properties, making it an excellent treatment for dark circles. Place cotton balls beneath your eyes after soaking them in rosewater for a few minutes. Leave them for 10 minutes, and your dark circles will be gone for good. Rosewater contains terpenes and flavonoids, which are antioxidants as well as anti-inflammatory compounds. It is also an excellent antidepressant and eye relaxant, which helps your eyes to relax after a tough day.
Natural homemade rosewater can effectively remove dark circles at home. Since this is handcrafted without any chemicals, you can use it safely. It requires no time or effort, and can be done quickly using things you already have at home. This will relax the adjacent skin around your eyes while also soothing them.
Turmeric
If you are bothered by dark circles, instead of stressing yourself out or buying chemical-laden cosmetic products, you may turn to home cures that are available in the kitchen, such as turmeric. The good news is that turmeric has no adverse effects on your skin and aids in the removal of dark circles. Turmeric paste has a magical effect and moisturises the skin around the eyes.
Turmeric's anti-inflammatory and antioxidant characteristics make it useful for eliminating dark circles. Add 1 teaspoon of curd and a few drops of lemon juice to 2 teaspoons of turmeric powder to make this paste. Make a paste out of this mixture and apply it to the dark circles around your eyes. Leave this paste on for 15 to 20 minutes before washing it off with warm water. Apply this turmeric paste before bedtime every day for the most effective results, and then watch the dark circles fade away.
Saffron
Saffron is a very distinctive ingredient that is considered a luxury in most Indian families due to the fact that it is the costliest spice per kilogram. Saffron has bioactive components that prevent excessive pigmentation and greatly minimise dark circles.
Soak 2 to 3 strands of saffron in cold milk and apply with a cotton ball to the dark circles under the eyes. Saffron lightens the skin around the eyes and helps eliminate dark circles. Saffron is high in antioxidants as well as flavonoids. Antioxidants serve to protect the body from potentially hazardous toxins.
Tarmuj
Watermelon may also significantly minimise dark circles. This fruit contains 92% water, is high in vitamins C and K, and moisturises the skin. It keeps the water balance in our bodies in check. Include watermelons in your everyday diet to naturally solve this condition. You can apply a piece of watermelon or its pulp and leave it on the dark circles. Let it dry before you wash it off with normal water.
Cucumbers
Cucumbers are well-known for their ability to calm eye muscles. Cucumbers are used in numerous spa treatments to relieve puffiness around the eyes. Cucumbers have high levels of vitamin E, vitamin A, and vitamin K. If eaten, this beauty meal contains a lot of water and will keep our bodies hydrated. Cucumbers can help you combat dark circles naturally and give you spotless, hydrated skin.
As natural healers, you can freeze thick slices of cucumber and then apply the cold slices to the dark circles for around 10 minutes. Thereafter, thoroughly clean the area with water. Repeat this procedure twice a day.
Conclusion
Try out Angarag from Akansha Herbal, which is made with exclusive Ayurvedic ingredients. The products from Akansha Herbal are manufactured with handpicked ingredients that are easy on your skin and hair. To enjoy the best results, try out the products right now.