Top 5 Ayurvedic Face Packs for Glowing Skin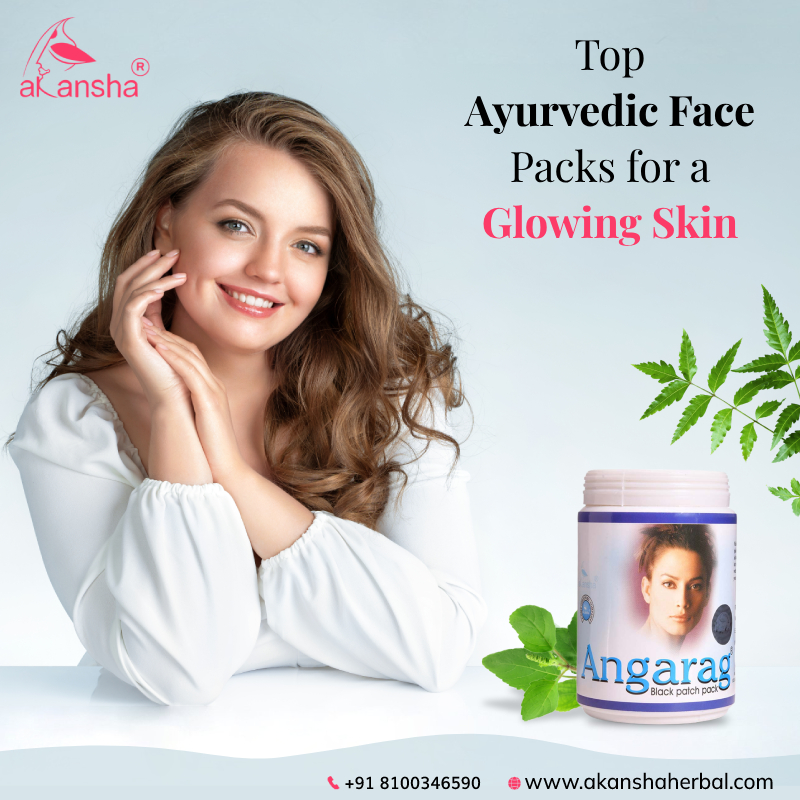 Ayurveda has come to be recognised as a traditional repository of beauty secrets in the quest for natural, vibrant skin. Ayurvedic skin care products, with their emphasis on natural ingredients and holistic wellness, have become a staple of many beauty regimens. These top five Ayurvedic face packs stand out among the many options as champions, reviving and restoring your skin with their unmatched goodness and helping you to achieve the glow that you desire.
Neem and Tulsi Face Pack
This face pack contains a potent combination of Neem and Tulsi, a dynamic combo recognised for its cleansing and detoxifying effects. Combining the antibacterial power of neem with the antioxidant richness of tulsi aids in battling acne and reviving tired skin, leaving a complexion that is renewed and revitalised.
If you are running out of time, then you can also try the 100% Ayurvedic skin care products from Akansha Herbals.
Aloe Vera, Honey, Papaya Face Pack
This face pack is a potent concoction for deep nourishment and mild exfoliation because it contains the health of Aloe Vera, the nourishing qualities of honey, and the exfoliating abilities of papaya. Papaya softly exfoliates, leaving the skin smooth and supple, while honey adds a natural glow and aloe vera hydrates and soothes the skin.
Sandalwood and Raw Milk Face Pack
This face pack, which uses the calming effects of sandalwood and the nourishing essence of raw milk, is a tried-and-true method for skin-brightening and tan removal. The moisturising characteristics of raw milk and the anti-inflammatory properties of sandalwood combine to revitalise the skin, giving it an even complexion and a youthful radiance.
For the same result, you can also try Akansha Herbal's black patch pack Angarag. It is a product formulated in such a way that your using it would improve your skin's shine, and enhance your beauty and glamour.
Orange Peel Powder and Rosewater Face Mask
This face mask is a fantastic treatment for brightening and toning the skin because it is filled with the vibrant scent of oranges and the calming aroma of rosewater. When rosewater's moisturising qualities are combined with orange peel powder's natural bleaching abilities, the result is skin that is more radiant and youthful, with fewer blemishes and a natural tan.
Alternatively, you can also use Akansha Herbal's skin care product range. If you are interested in finding suitable products, then just visit their online store to pick the online Ayurvedic products.
Multani mitti, Tomato, and Carrot
This face pack, combines Multani Mitti, tomato, and carrot in a powerful way to rejuvenate the skin. Together, the oil-absorbing qualities of Multani Mitti, tomato's high antioxidant content, and carrot's skin-nourishing capabilities cleanse, nourish, and revitalise the skin, bringing out its natural glow and young freshness.
Conclusion
Accessing these amazing Ayurvedic skin care products is easier than ever in the modern internet age. It's now simple to incorporate these face packs into your beauty routine thanks to the rising popularity of online Ayurvedic products. Discover the secrets to radiant, healthy skin with these top five face packs, which deliver nature's greatest gifts straight to your door. Embrace the magic of Ayurveda. If you are interested in buying the Ayurvedic skin care products of Akansha Herbals, you can visit their online store, and choose more products like Angarag.