Top 5 Ayurvedic Tips to Prevent Split Ends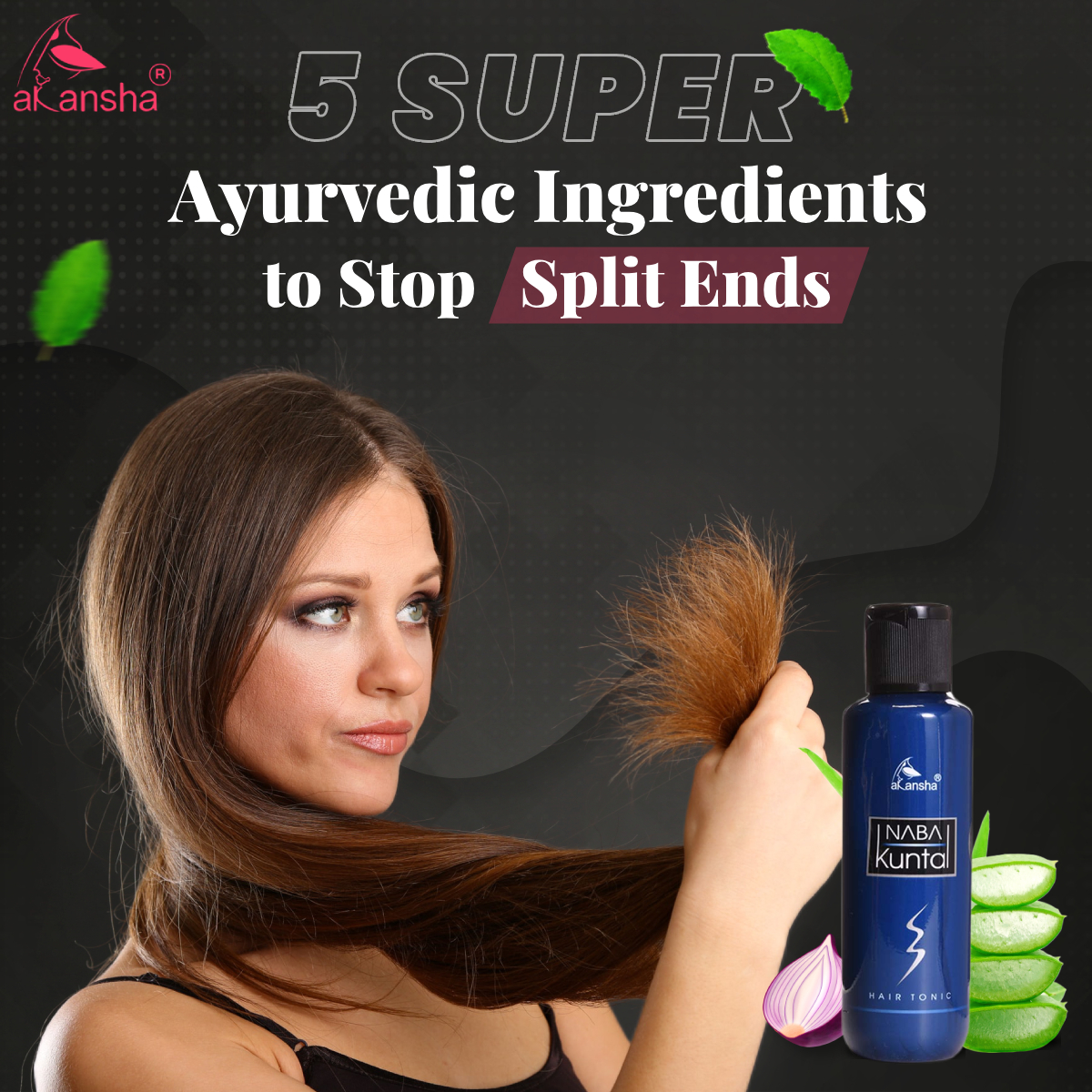 Yes, when the tip of the hair strand breaks into two, we all know the horrifying feeling. To fix it immediately, you go straight for a haircut; this is what most of us do. While it is a way to deal with the problem, it is often against our wishes, and once your hair grows, who knows that it won't reappear? So, what is the other way around? You might be looking for an alternative or the best solution. Now, while a majority of people rely on over-the-counter products, they are not ideal for use because of the high amount of harmful chemicals present in the products. Hence, we suggest that you shift your attention towards Ayurvedic-based products. To help you know what some of the top Ayurvedic hair care products and ingredients are that can offer visible results and fix the issue effectively, here you go!
5 Best Ayurvedic Hacks to Get Rid of Split Ends
Know how you can minimize and prevent split ends in your hair. Here are some of the top hacks that you can take a look at.
Aloe Vera
The power of Aloe vera is not something unknown to people. In fact, it is one of the top products that can offer great results. It is a natural moisturizer which helps to improve the health of your hair and repair damaged hair However, make sure that you use it regularly for the best results. Just take one tablespoon of this magic gel and massage it into your hair!
Onion
Other than aloe vera, onion juice is another effective ingredient that can help strengthen your hair strands. Definitely, it is one of the best care-providing ingredients that can repair the split ends, as it is packed with sulfur. This presence of sulfur helps to repair the damage that the hair has gone through. To make the ingredient more effective, you can add a few drops of almond oil to the solution and apply it all over your scalp.
For similar benefits, you can use Ayurvedic hair care products from Akansha Herbals, such as Nabakuntal hair tonic.
Bhringraj
If you are looking for the ideal hair care product that can be your go-to and that you can rely on blindly, then you can start using Bhringraj. You can use this food for the hair either in the form of powder, paste, or oil to repair the problems of hair breakage and split ends. So, if you are someone who wants to prevent split ends, you can use Bhringraj.
Tulsi
Tulsi is another Ayurvedic ingredient that can help improve the health of the scalp. Plus, one of the best benefits it offers is that it helps to fix the split ends and also hydrate the scalp. In order to use it, make a fine paste of tulsi with the tulsi powder and apply it to the split ends to make your hair stronger.

Alternatively, you can use Akansha Herbal's products as well. So, if you want then visit their online store, and buy herbal beauty products that are suitable for your hair.
Fenugreek
Fenugreek seeds are known for their richness in protein and their ability to strengthen hair shafts. It makes the hair strong, prevents dryness, and allows the hair to grow without breaking at the tips. To make a strong hair mask of fenugreek, go ahead and take an adequate amount of fenugreek seeds, hibiscus leaves, 5 to 6 hibiscus flowers, and curry leaves. You can also add amla paste or juice and almond oil to this and make a smooth paste. Apply this to your hair and leave it for approximately 30 minutes.
Conclusion
Isn't it great that most of these effective ingredients can be easily available, but you were attracted to the beautiful packaging of the products that do more harm than good, right? Nature has given us the best remedies, and we should be grateful for that. Besides these ingredients, you can also use Akansha Herbal's Ayurvedic hair care products, such as Nabakuntal hair tonic.